The Martha Brook Story
Welcome to Martha Brook, the home of delightfully individual stationery that inspires, uplifts and enchants. Read on to find out a little bit more about us and what we do…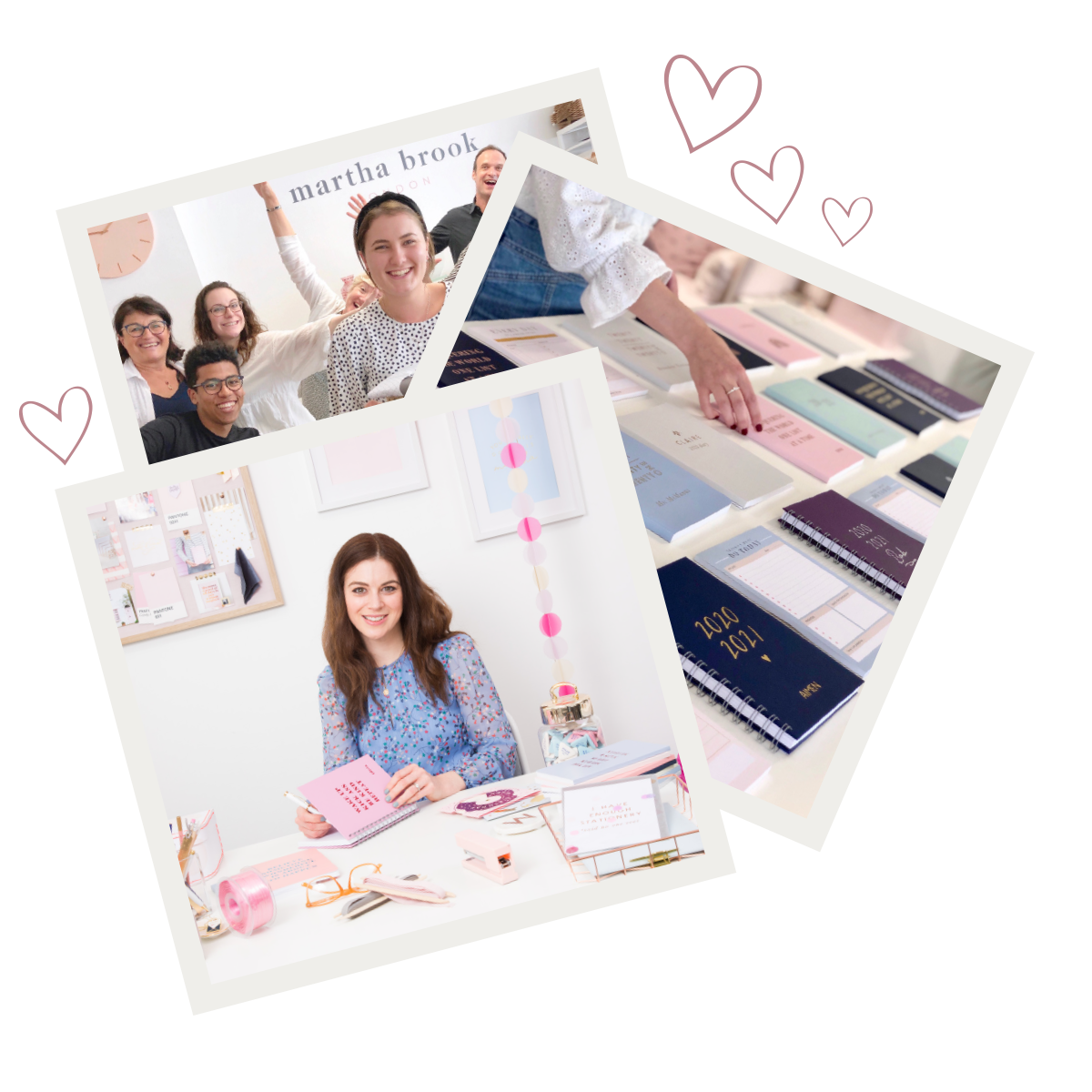 What we do
It all started with one girl and her printer. Martha quit her corporate career 8 years ago with the dream of starting her own stationery business in England. From small beginnings in her spare bedroom, we've grown into the feel-good lifestyle brand we are today.
We exist to create personalised stationery which isn't just beautiful but genuinely helps people to live their life with greater intention. Designed to uplift and inspire, Martha Brook has grown due to the passion of our community and it's been quite the journey!
Love our planet
Here at Martha Brook, we're proud that we're committed to caring for our planet and are constantly seeking ways to improve our sustainability.
As of 2020 we're thrilled to have removed all plastic packaging from our products. As well as reducing and removing unnecessary packaging such as cellophanes on cards, we use recyclable and biodegradable alternatives such as packing chips made from natural corn starch, paper padded envelopes and tissue paper. We encourage you to reuse or recycle any outer packaging you receive from us!
You can count on us to only use paper that is FSC certified. FSC stands for Forest Stewardship Council and these guys look after our world's forests. This means our paper is sustainable and eco-friendly, coming from responsibly sourced forests.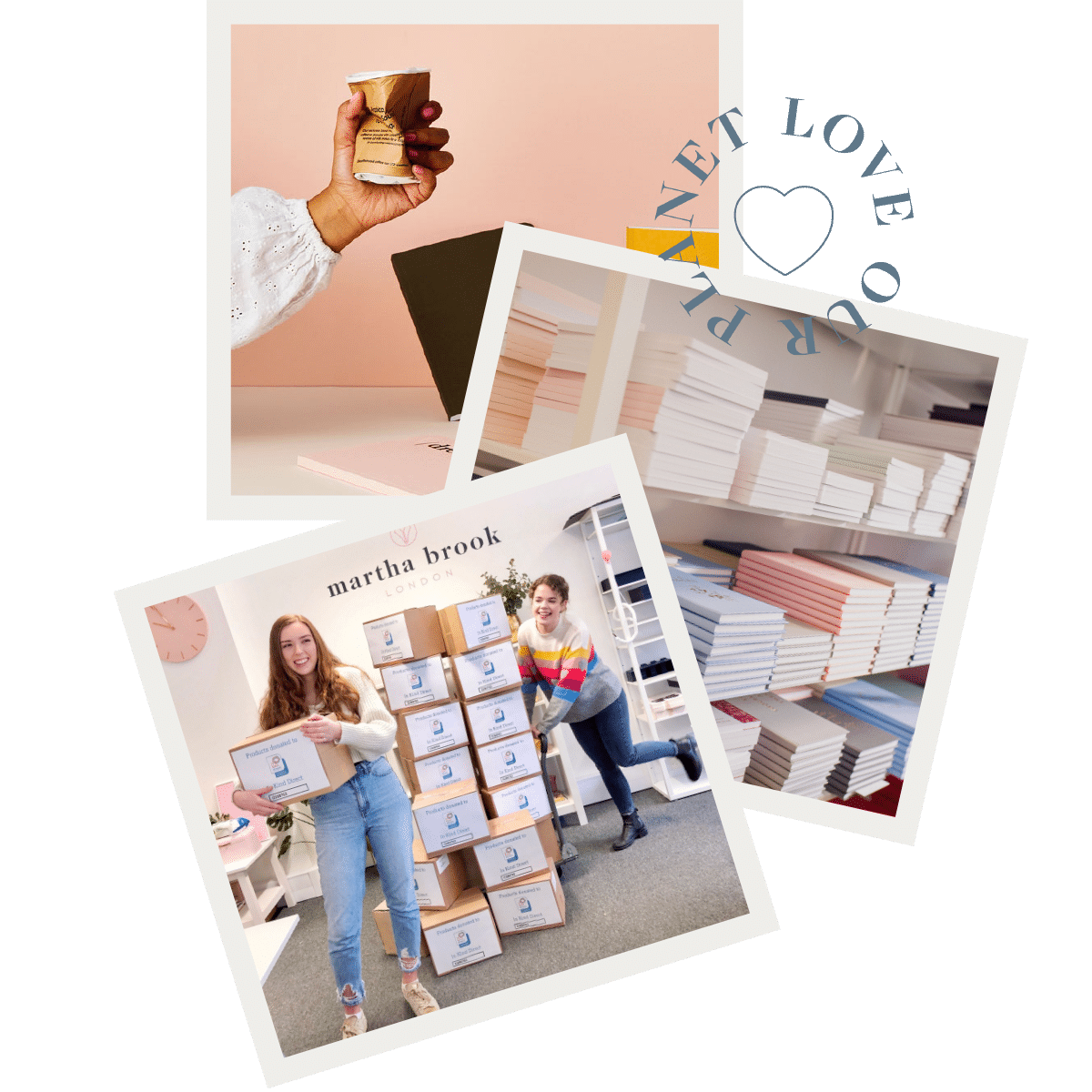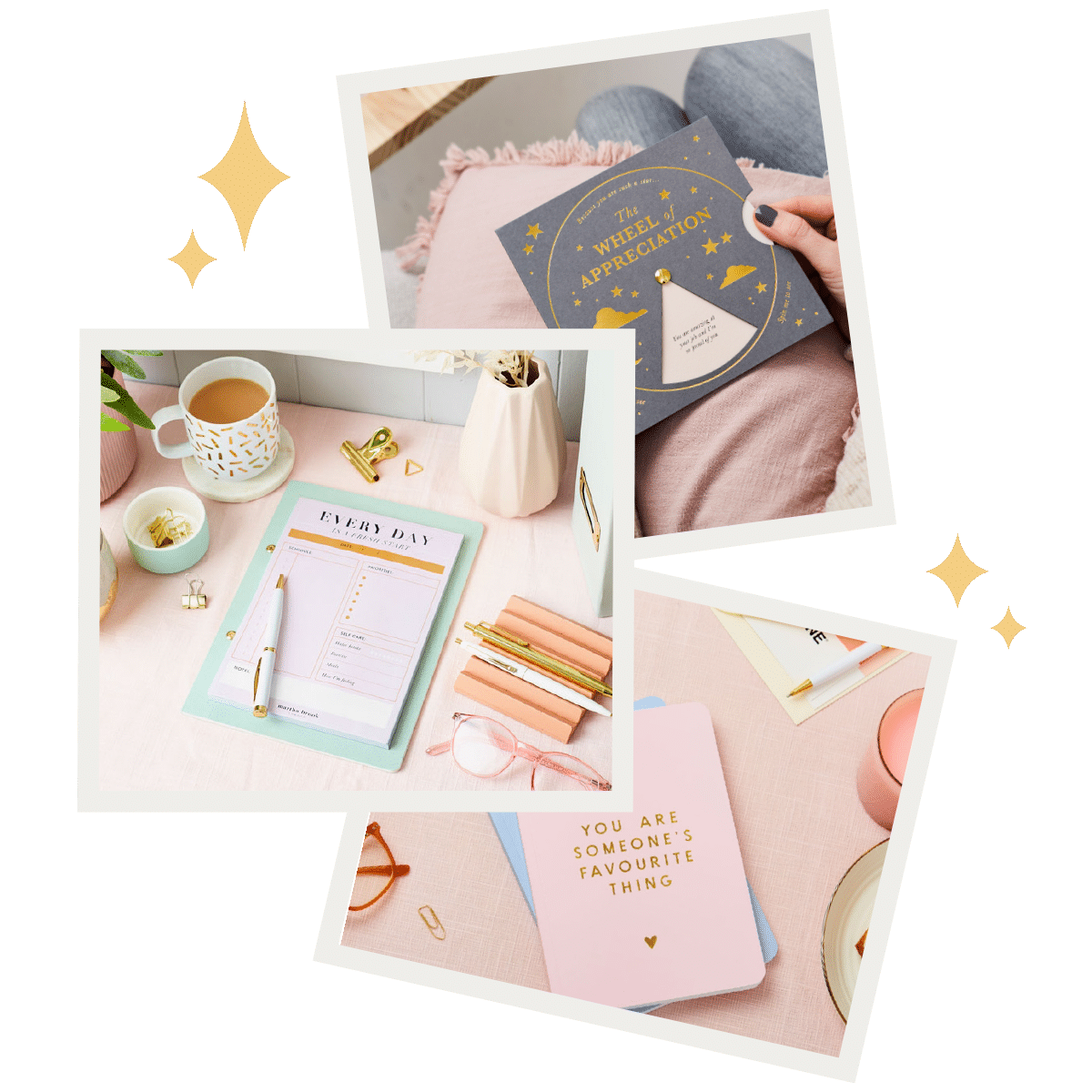 Hello, Australia!
Almost 8 years and counting since Martha launched Martha Brook in the UK, we're now ready to go overseas for our next big adventure…here's to opening a little studio down under in the heart of Melbourne!
We have a small range of personalised stationery and gifts to choose from that will be shipped directly from our Camberwell site, however if you would like to shop our full collection on our UK site, please click here. Please note the delivery costs and times will differ as this will be shipped from our West London studio.
If you have any other questions, please do get in touch at australia@marthabrook.com and we'd love to hear from you!